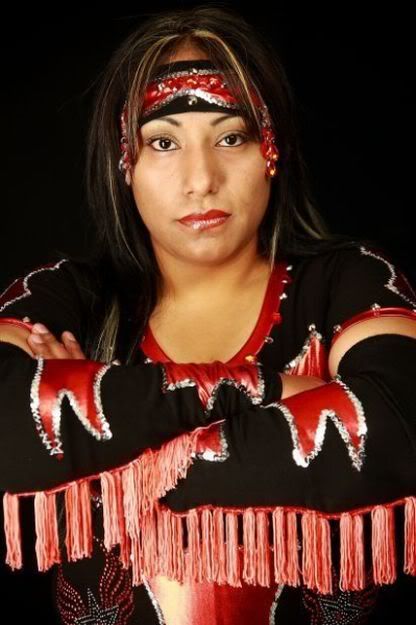 Mariella Babluena Torres was born on October 18 1979. She is better known to wrestling fans in Mexico and Japan as Mari Apache (or Mary Apache)
After being trained by her father Gran Apache, Mari made her pro wrestling debut on October 15, 1995.
She has wrestled for ARSION in Japan and AAA in Mexico.
Mari is the twin sister of Fabi Apache, who also worked for ARSION.
She also has wrestled as Lady Venum in Mexico.
Part of the Mari Apache-Billy Boy angle:
http://www.youtube.com/watch?v=SPfE8MpVlRA